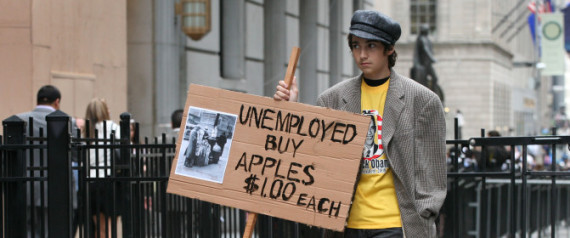 With the coronavirus rapidly retreating across Asia, Europe, and in parts of the United States, a sense of relief has begun to rise that the worst of this pandemic is over. But two words shatter this assumption with an alarming clarity: second wave.
The alarming possibility of COVID-19 returning, either due to the ending of strict lockdowns or because colder weather is on its own way, is raising questions about when the world will be able to emerge from the most impactful of economic recessions since the Great Depression.
According to economists, the trajectory of the pandemic is uncertain and that sole fact is enough to crumble the willingness of governments and companies to grow and invest.
In a recent meeting the OECD, the Organization for Economic Cooperation and Development, stated that the next wave of the pandemic will drop the global GDP by 7.5% and about a number of further 40 million people will end up losing their jobs. Even without the new wave, the OECD predicted a decline of 6% in GDP globally in 2020 which is "by far the largest of any that have been projected in the sixty years since the formation of the OECD" said the Secretary-General Angel Gurria during the launch of the organization's yearly World Economic Outlook.
Economists claim that the upcoming wave of the virus would greatly affect the global economy even in 2021. The enormous uncertainty about the virus suggests long term damage to the world economy which is worsened by trade tensions and consumer behaviour. All this will serve to cause a lack of investment.
This is truly a tremendous global crisis as not a single country is spared from it. Nations reliant on travel, tourism, entertainment, and hospitality for their development are particularly experiencing huge disruptions. Emerging markets and growing economies face even more challenges with never before experienced reversals in capital flows.
With currency pressures, and the waning of global risk appetite, countries have to cope with weakening health systems and a limited fiscal space for providing support. Many economies have already entered this crisis in a state that's vulnerable with a slow growth rate and high levels of debt.
Up till now we have related the baseline situation, however given the uncertainty regarding the intensity and duration of the pandemic, there are also alternative and more difficult scenarios. The virus might not recede during the course of the second half of 2020 which can lead to longer containment durations, worse conditions financially and a further breakdown of supply chains all over the world. If that happens, GDP would globally fall even more to an additional three percent if COVID-19 is further protracted this year. Furthermore, if the pandemic stays till 2021, the GDP can fall to 8 percent in comparison to the previously laid baseline scenario.
The spread of Covid-19 being flattened by the use of lockdowns allows the health systems of a country to handle the disease, which in turn helps in resuming economic activities. Through this strategy, saving lives and livelihoods is both becoming possible. Countries need to continue on spending generously upon their health department, performing tests on a widespread level, and must refrain from restrictions of trade on medicinal supplies.
A worldwide effort should be made to ensure that when vaccines and therapies for the virus are developed than both rich and poor countries can take benefit from it on the same level and can have immediate availability of it.
While economic activity is at a pause, policymakers need to come up with ways that allow people to fulfill their needs and business is able to immediately pick up when the pandemic has passed. The timely, large, and targeted, monetary, fiscal and financial policies taken up already by most policy makers can make a huge difference. Credit guarantees, forbearance of loans, liquidity facilitation, expanding of unemployment insurance, tax relief and benefit enhancement have been lifelines that have managed to keep businesses and households upright.
This kind of support needs to continue for an even further period through the lockdown phase in order to minimize the scars that have emerged from less investment and loss of jobs throughout global societies. A recovery plan should also be in the making by the policymakers. Once the measures of containment come down, policies should quickly shift to support demand, incentive of firm hiring, repair of balance sheets in both the private and public sectors. Fiscal stimulus that will spread across countries with the fiscal space will be able to magnify the benefit for everyone.
Cooperating multilaterally is essential for the phase of global recovery. In order to support the required spending in underdeveloped countries, bilateral creditors and financial institutions will need to provide financing, debt relief, and grants. Currently, the establishment and activation of prominent central banks has assisted in easing shortages in liquidity upon an international level and might be further needed to expand more economies. A collaborative attempt is what needs to be focused upon to make sure that the world does not go through more losses in productivity.
There are certainly signs of hope showing that this world health crisis will come to a halt. It seems like during this global crisis, online businesses are flourishing more than ever. Many online businesses like essay writing service and other E-commerce businesses are attracting consumers more than ever since physically going out to the market is strictly prohibited. On the other hand, several countries have succeeded in keeping the virus contained by practicing social distancing, contact tracing, tests and it seems that vaccines and treatments might develop sooner than our expectations.
But it is undeniable that in the meanwhile we are facing complete uncertainty about what is coming up ahead. The courageous acts of nurses and doctors around the world should be mirrored by the actions of policymakers so the world can jointly overcome and come out of this crisis.
Here was our take on what the risks the world can go through with the emergence of a second COVID-19 wave. World economics is a majorly important subject and if any students are facing issues in writing papers on this topic or more they can always reach out to www.agradeessay.com for incredible A grade worthy essays.